Tips
Category:
Required software: PosteRazor + Adobe Acrobat Reader + image ready to print
Type: Tutorial
Difficulty: Intermediate
Most people choose to print posters with printing service or printing company. If you want print your poster at home, you need color printer (if you want color poster :). If you want print only one poster, you can play with printing at home. If you want print more posters, there is recommended to use printing company or printing service. There are many on-line services too.
First you must to know that your home made poster will be divided into printed pages. If you don't have borderless printer, you will need to cut empty borders on each right border and bottom border printed page. It is not easy if you use scissors only. Better is paper cutter. Check if you have enough toner or ink.
If you use Mosaic Creator, result images are saved to directory C:\Program Files\MosaicCreator\out.Prepare your poster picture. Best way is divide it into pages. Each part of picture will be printed on one paper sheet. It is better solution as direct printing from specialized poster printing software. If there is some error during printing, you can continue with any selected page. I can recommend you to use free software PosteRazor (http://posterazor.sourceforge.net)
Category:
Required software
:
Mosaic Creator
+ graphics editor
Type
: Tutorial
Difficulty:
Intermediate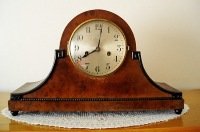 There are tips for speed up rendering mosaics.

Mosaic is rendering in 3 parts:
1. Preparing cell images
2. Calculating
3. Rendering mosaic image