Mosaic Creator
photo mosaic software
The most advanced Mosaic application
Professional Photo Mosaic software
Mosaic Creator is photo mosaic software for creating many different mosaic types:
Photo mosaic or mosaic picture
Picture collages
Mosaic tile design – prepare a work plan
Tile mosaic
Pixel art
Mosaic graphics
Video animations
Text mosaics or ASCII art
There is a full range of options to control image distribution. Rendering templates simplifies configuration for unique mosaics. Mosaic Creator is mosaic software with the most features available today. The Mosaic Wizard simplifies the creation of mosaics.

Create unique photo mosaic
Create any type of mosaic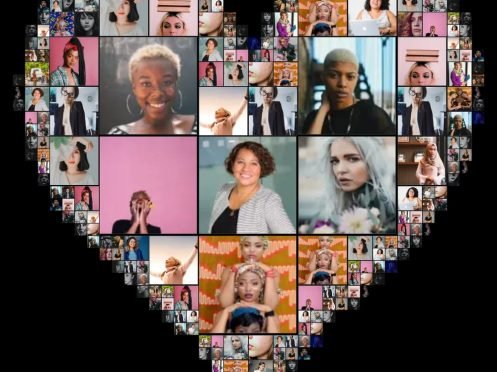 Easily turn your favorite photos into a stunning mosaic collage masterpiece. Create a perfect photocollage with huge number of photos.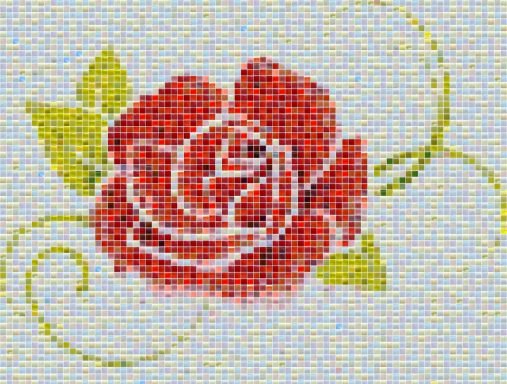 Calculate Tile Mosaic Design from glass, ceramic, stones or quilts. Prepare design for the bathroom or pool.
Use the mosaic calculator and preview the material list for the real mosaic build. Preview and export work plan and assemble your mosaic by calculated tile numbers.
From The Mosaic Creator users
A very nice piece of software! I'm making a Christmas present mosaic that will be much appreciated!
Hi there, Still, I'm very impressed with what you have done with Mosaic Creator. All-in-all, I'd says it's the best program in its class. I hope you can find the time to continue to improve it. Thanks for the effort you put into this version. I think it's a significant improvement over an already fantastic program.
Hi there, I am excited about your product and because I believe in supporting such shareware, I immediately purchased the Lite version.
I am very pleased with your product, and continue to use it and recommend it to others.
The Most Advanced photo mosaic software
Download and try to create your own photo mosaic
Mosaic Creator is shareware with 30 days trial period. Output image file size is limited to 20 MB in the trial version.
Unregistered software superimposes the name of the program onto the bottom-left corner of the images. If you plan to continue using the program after that period, you must register.
For more information see Purchasing & registering help
MS Windows 7/8/10/11
Minimum 2 GB RAM
30 MB disk space for program and additional files
Minimum 500 MB storage for rendered result images
Mosaic Creator
Professional
Mosaic Creator Lite to Professional Update
Check discounts for multiple licenses on registration pages. You will be asked to input information about yourself. When Avangate, have received your order, your registration number will be emailed to you straight away.
In Mosaic Creator select the menu Help/Register and input your name and received registration number. Mosaic Creator shows password for unzipping additional pattern shapes. Registration is now complete!
Read more in Purchasing and Registering FAQ – After registration.
How to choose Mosaic Creator version
Meets non-commercial needs. You can use it commercially, but must respect version limitations.
Limitations
Output image file size limit 25 MB

image size A4/letter & 300 DPI or
image size A3/ledger & 150 DPI or
image size 3600 x 2300 pixels

Predefined 80+ patterns
No pattern editor
Recommended for
small mosaics or web page size images
calculating tile mosaics
Mosaic Creator Professional
For commercial use, appropriate for professional graphics like large posters.
Support huge mosaics
Predefined 80+ patterns
Pattern editor for making own patterns
Recommended for
commercial or private use
rendering large photo mosaic posters
rendering large mosaic graphics and text mosaics
calculating huge tile mosaics
Frequently Asked Questions
Before purchasing Mosaic Creator
Photo mosaic setup questions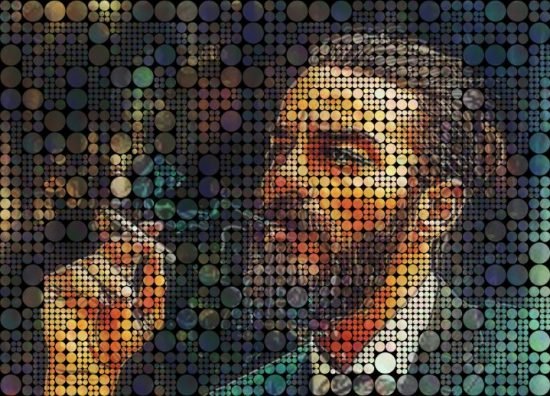 Get Started With
Mosaic Creator Today
Create your unique photo mosaics in 5 minutes