Mosaic Creator - Create mosaic from photos
Mosaic Creator photo mosaic software
Mosaic Creator is professional photo mosaic and mosaic tile software. Create your custom photographic mosaics as unique gifts. Specific for Mosaic Creator are optional non rectangular pattern cell shapes. The Mosaic Wizard simplifies the process of mosaic definition.
Make your photo mosaic or picture mosaic
Turn image into mosaic - Create Photo mosaic [view gallery ] [sample 3 Gigapixel mosaic] Mosaic Creator is a program for creating image montages (picture mosaic or photomosaic, mixed mosaics, photo collage, random mosaics), that are images which consist of a small pictures called cell images. When viewed from a distance, you see source image. Other names for image montage are photo mosaic or photo-tiled image. Unique for Mosaic Creator are a nonrectangular cell shapes (see available patterns) or sample images in gallery.
Calculate Tile mosaic -

convert picture to mosaic tiles

Convert picture to tile mosaic in few click - use Mosaic Creator as mosaic tile pattern generator. Calculate Tile mosaic form glass, ceramic, stones or quilts [view tile mosaic samples] If you want to design professional mosaic from glass, ceramic, stones or quilts, use Mosaic Creator as your support software tool. Convert any image to tile mosaic and preview material list or use size calculator. You can preview and export filling map and assemble your mosaic by calculated tile numbers. (see more).
Create Tile mosaic graphics -

mosaic tile generator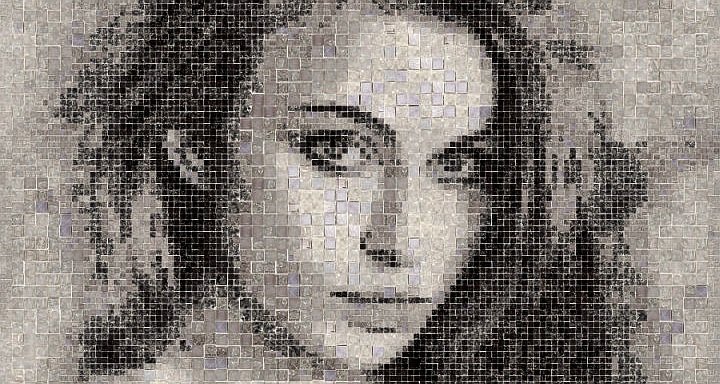 Create real-like tile mosaic from any image tiles [view tile mosaic examples]
Create unique Mosaic graphics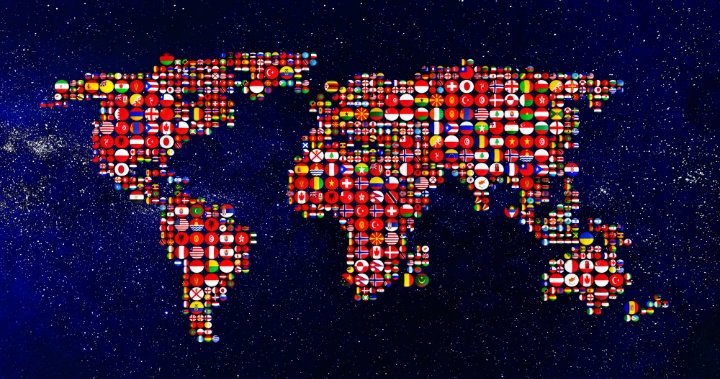 Create unique mosaic graphics with different patterns, colorization, tile rotation and size.
Create Video Mosaic
Create Video mosaics [view sample videos] Render video mosaic from video frame sequence or static images. Cell images can be static or small video sequence too. You can use all templates for photo mosaics, tile mosaics and web gallery thumbnails. You can prepare text mosaics and ASCII art video. (see samples).
Create Text mosaic

Create Text mosaics [view text mosaics] Create mosaics from defined text. Use many options to enhance text color, text size, transparency and background color or texture. See sample.
Create ASCII Art
Create ASCII Art [view samples] Create ASCII Art (convert image to text) and render it to HTML file or directly to picture. See sample.
Create random mosaic or color mosaic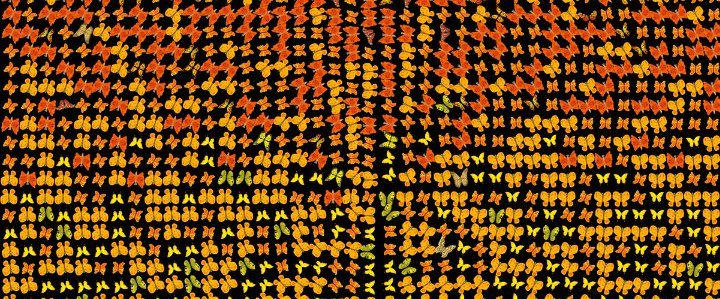 Use Mosaic creator as random mosaic generator or color mosaic generator. You can use any images or photos and convert it to mosaic tiles.
Create mosaics textures and depth maps for 3D graphics


Create unique mosaic graphics, textures and depth maps for 3D models.
Create Web thumbnail gallery
Create Web thumbnail gallery [view sample thumbnails] If you want to create web gallery use Mosaic Creator and with few clicks prepare your photos for publishing. See visual explanation of features or sample thumbnails.
Batch image processing
Slice images to defined size and then convert picture to mosaic tiles
Rename images by aspect ratio - sort your images for mosaic
Create multiresolution image for website view - Live zoom photo mosaic examples in gallery
Mosaic Creator awards
From The Mosaic Creator users
A very nice piece of software! I'm making a Christmas present mosaic that will be much appreciated!

Thanks, Geoff
Hi there,
I am excited about your product and because I believe in supporting such shareware, I immediately purchased the Lite version.

Thank you, Kat. Caverly
I am very pleased with your product, and continue to use it and recommend it to others.

Al
Thank you so much, Olej!
My wife loved her anniversary present, and had me make a variation for her father.
Ellis
Still, I'm very impressed with what you have done with Mosaic Creator. All-in-all, I'd says it's the best program in its class. I hope you can find the time to continue to improve it. Thanks for the effort you put into this version.
I think it's a significant improvement over an already fantastic program.

Ken