We're ready answer your questions
We welcome any feedback.

Our response time may take 1-3 days, but we try to reply as quickly as possible directly by software developer.
If you writing to us for support, please include the following information:
your operating system and version, MS Windows 7, 8, 10
program name and version
If you want to find answers for your questions, please check support section first or FAQ directly.
If you have some questions, bug report or advice, you can fill contact form or send by email to olej@aolej.com.
If you lost your registration number or you need new registration number, fill form with your contact information.
Online Ordering - registration services​
f you need information about your online payment, order status and refund, please contact registration service directly.
Avangate

+31 88 000 0008 (International), +1 (650) 963-5701 (USA/Canada)
(24/7 English phone support for online payment related issues.)
Check out Customer Support for more information on online payment related issues, order status and transactions.
We develop software utilities mainly for produce alternative graphics. We design, develop and enhance our software more than 20 years. Published utilities with strong security features are results of 10-year knowledge in security business.
If you want to publish some preview of your work for example mosaics, please contact us. We can publish link to your mosaic installation or preview of your mosaic directly on our webpage.
Our clients include numerous Fortune 500 companies, graphics studios and universities. Mosaic Creator as our main product was awarded on many sites.
Read user's comments for Mosaic Creator.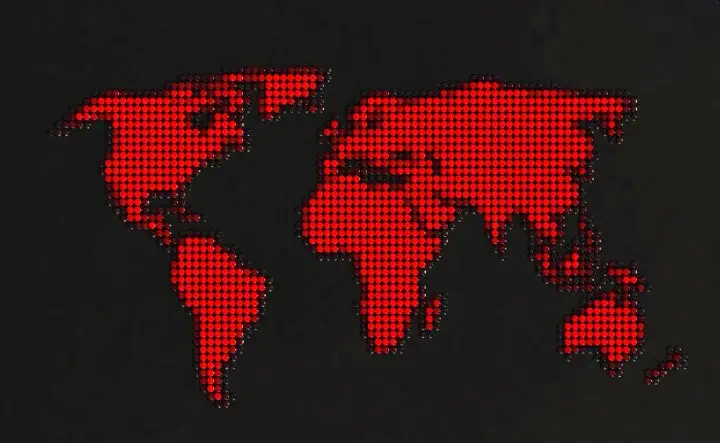 Our clients include many global companies, universities and graphics studios.
Technology
Adobe, Autodesk, BMC Software, Cisco, Hewlett-Packard, IBM, Microsoft, NASA, Oracle, Sony computer entertainment Europe, VERITAS Software, World Online UK ltd
Global companies
Coca-cola, Boeing, Lockheed Martin, General Motors, Honda Motor Europe, PricewaterhouseCoopers, ESPN
Military
U.S. Air Force, U.S. Forces Korea, U.S. Army, U.S. Marine Corps, Armed Forces EMEA and Canada
Universities
Binghamton University, Bradley University, Carnegie Mellon University, Case Western Reserve University, Columbia University, Florida International University, Fort Hays State University, Harvard University, Indiana University, Iowa State University, Long Island University, Northwestern University, Portland State University, Rensselaer Polytechnic Institute, Southwestern University, School of Law Stanford University, Texas A&M University, The George Washington University, The Ohio State University, The University of Georgia, The University of New Mexico, University of California, Irvine University of Denver, University of Florida, University of Illinois, University of Maryland, University of Michigan, University of Minnesota, University of North Carolina, University of San Diego, University of Virginia, University of Wisconsin – Milwaukee, Madison, Yale University
A very nice piece of software! I'm making a Christmas present mosaic that will be much appreciated!
Hi there, Still, I'm very impressed with what you have done with Mosaic Creator. All-in-all, I'd says it's the best program in its class. I hope you can find the time to continue to improve it. Thanks for the effort you put into this version. I think it's a significant improvement over an already fantastic program.
Hi, I have tried several mosaic programs and like Mosaic Creator best. I think it's a significant improvement over an already fantastic program.
Dude, Awesome program! I'm saving up for the Professional version. Keep making the awesome programs.
Dear Sir or Ma'am, My name is P. H. I am a photographer for the US Navy.I was looking for a good mosaic software to use in my graphics photolab in order to make interesting layouts for sailors that are retiring and re-enlisting, I found your software to be just what I was looking for.
Hi, I've downloaded the shareware version of your Mosiac Creator software, and it works great!
Hi, I downloaded a version of mosaic creator, and was v impressed, I'd like to order a copy of the lite version ...
Hello Olej, thank you very much. The results are great.
Hi there, I am excited about your product and because I believe in supporting such shareware, I immediately purchased the Lite version.
I am very pleased with your product, and continue to use it and recommend it to others.
Thank you so much, Olej! My wife loved her anniversary present, and had me make a variation for her father.
Hi Olej, Mosaic Creator is a wunderfull software, I have "played" one night with it. Here one of my of my best Pictures, it shows a Porsche (see gallery) . The source image is only used once in the hole picture as cell image, look at top of the car!
Dear Olej, first I wanna thank you for such a good software ...
I just played with the trial version and was so impressed that I ordered your pro version.
Dude. 🙂 We featured this on today's show - I LOVE IT!!!
Hi, I downloaded a trial version of this software and I am extremely impressed with the software. I am considering purchasing the software.