Stereogram Explorer
software
Make perfect stereograms easy
Stereogram Explorer software
Stereogram software - create stereograms easy
Stereogram Explorer
is
user-friendly
stereogram software for creating
perfect high-quality stereograms
– hidden 3D images, also known as Single Image Random Dot Stereograms (SIRDS) or Single Image Stereograms (SIS) known from the "Magic Eye" series
.
Make your own 3D optical illusion of depth from 3D models, text, or depth maps.
The stereogram  software uses advanced algorithms and
can render stereogram video animations from 3D models
.
Unregistered software superimposes the name of the program onto the upper-left corner of the images
.

If you want to see sample stereograms, go to the
stereogram gallery.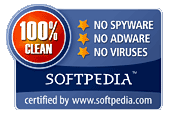 Stereogram generated with Stereogram Explorer software
Stereogram Explorer features
User-friendly interface
Import 3DS (3D Studio) models
Support for pattern or textured stereograms (SIS)
Support for random dot stereograms (SIRDS)
Generate video animation from 3D model
Calculate best depth distance
Full manual controls for depth and stereogram rendering
Hidden-surface removal
Complete absence of artifacts (ghosts)
Really smooth 3D images with oversampling
Blur effect to avoid sharp depth edges
Automatic texture and depth image billinear resizing
All options are configurable
Video stereogram rendering with object rotation
Stereogram Explorer software download
Download Stereogram Explorer free trial
Download for free and try to create 3D illusions
Stereogram Explorer is shareware with 30 days trial period.
Unregistered software superimposes the name of the program onto the upper-left corner of the images. If you plan to continue using the program after that period, you must register.
For more information see Purchasing & registering help
MS Windows 7/8/10/11
Minimum 32 MB RAM
4 MB disk space for program and additional files
Minimum 20 MB store results
Register software license
Registration is performed online. Order processing is performed by Avangate.
You will be asked to input information about yourself. When Avangate, have received your order, your registration number will be emailed to you straight away.
In installed trial version select the menu Info/Register, and input your name and received registration number. Registration number is case sensitive.
Thank you for using Stereogram Explorer software.
50 amazing 3D Stereograms
created with Stereogram Explorer
How to view  Stereograms?
Most of Stereograms are diverging or parallel. It means that focus point is behind the monitor or printed stereogram. There are many ways how to train:
Method 1 focus behind target – place something behind monitor 30cm/feet and you can see it. Focus your eyes on it for few seconds and swing your eye focus to stereogram. If you don't see depth in stereogram swing your eyes and focus behind monitor. Repeat it again and try stay focused behind monitor – 2 second behind monitor, 1 second on stereogram.
Method 2 de-focus your eyes – Move your head very near to stereogram image, just few centimeters/inches. Your eyes can't focus for this distance. Try stay focused to distance and slowly move your head back. In distance about 30 cm/11 inches you can start to see depth of stereogram. 
You must be patient, it may took few minutes to finally train your eyes to focus behind stereogram image and see 3D depth of stereogram.
If any of these methods helps you to see stereograms, you can send us email, what method works for you
olej@aolej.com
Where I can get depth maps?
Stereogram Explorer enables create depth maps from imported 3DS model. You need 3D model, open in Stereogram Explorer, set right view angle and scale and your depth map is ready. You can find thousands free models in 3DS format. Another way is find depth maps on Internet or use some rendering application as 3D Studio, Truespace, Anim8or etc.
What I need to create animated stereogram?
You only need 3DS model. Load 3DS model, set starting position and select animation properties. Animation will be rendered to AVI file. Now is supported only random-dot rendering. SIS (textured) stereograms are not good for animations. Human brain is not 'ready' for moving objects without textures.
What is textured (patterned) stereogram (SIS)?
Single Image Stereograms – Textured stereogram is created from tiled image and depth map. Recommended are asymmetric textures with good contrast and some small objects as stones, balls. You can find many free textures on Internet.
What is random-dot stereogram (SIRDS)?
Single Image Random Dot Stereograms – Random dot stereogram is image created from dots. It is older rending method. Random dot stereograms were created from black&white dots. Now are SIRDS colorful. You need only depth map for creating SIRDS. Drawback of random dot stereograms is that 3D shapes are not smooth and there are visible depth layers. Stereogram Explorer corrects this problem with light blur. There is not recommended use this rendering method. If you want to render dot stereogram, use dot texture for SIS method. Render SIRDS and use it as texture for SIS.
How to create stereograms for beginners?
You can use Stereogram Explorer to create easy visible stereograms for beginners.
See our stereogram training set gallery.
Recommend stereogram configuration:
Stereogram type – diverging/parallel SIS type (textured stereograms)
Content – use simple 3D object or 3D depth map without small details and without large plain shapes, try to avoid content with near min 3D depth and max 3D depth
3D Depth – use medium size of 3D depth,

small depth is not the best for beginners, high depth is recommended for trained eyes and may

burdens the eyes 

Separation – use separation in average values, think of the medium on which the image will be displayed (display or paper), stereogram printed on paper in high resolution need different separation value as displayed on monitor display

Texture – use high contract texture with small elements,

don't forget about color-blind people

Antialiasing (Stereogram Explorer specific) – enable antialiasing  (from 4 to 8)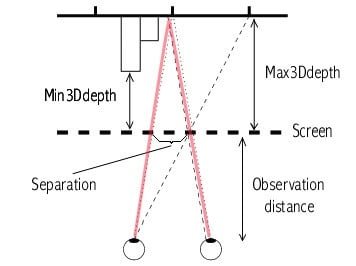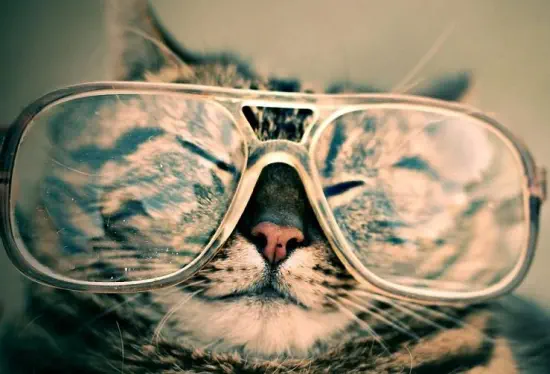 Get Started With Stereogram Explorer Today
Create your unique 3D illusions in few seconds