Mosaic Creator - create photo mosaics and mosaic art
Mosaic Creator
is professional
photo mosaic software
for creating
mosaic pictures
,
mosaic tile generator
converts picture to
mosaic tiles
, creates
mosaic graphics
as
mosaic tile pattern generator
. There is full range of options of control image distribution and enhanced rendering parameters. Renders many types of custom mosaics. Mosaic Creator is most featured mosaic software available today.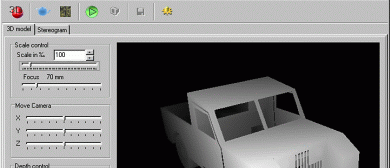 User-friendly design software for creating high-quality hidden 3D graphics, also known as Single Image Random Dot Stereograms (SIRDS) or Single Image Stereograms (SIS) known from the "Magic Eye" series
Barroco - store files on paper or image
BARROCO CODE is 2D bar code, black&white dot image. Store your critical files in paper form. BARROCO CODE can be used for storing any type of file. BARROCO CODE has built-in compression, encryption and error correction.
Deductus - my file search engine
Deductus is disk catalog/organizer and personal full-text search engine with explorer-like interface. Allows you to search your disk collection, text files, HTML files, documents and MP3s.
IPi Phone - local network comunicator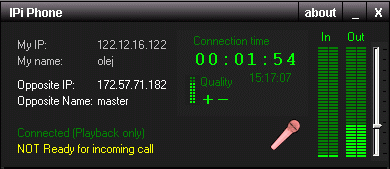 IPi Phone is secure internet IP to IP telephone software that allows you to talk and use text chat. IPi Phone is easy to use. All you need to know is the other person IP address and you can connect to them and start talking.