Pictures Within a Picture
Convert any image into a Picture mosaic
with Professional Photo Mosaic software
Create a picture mosaic from small images. There is still visible main picture and small pictures.  You can use your own photos or any photo you want.
These mosaics are called photo mosaics or photographic mosaics. You can create presents for an unforgettable moment for example a mother's anniversary or wedding.
How to create Pictures Within a Picture easy?
You need photos or any images and software to make pictures within a picture mosaics.
With the more images, you can get a more detailed mosaic.
You can use your mobile phone, camera, or already created pictures to prepare your photo set for the perfect result picture.
How to use picture mosaic?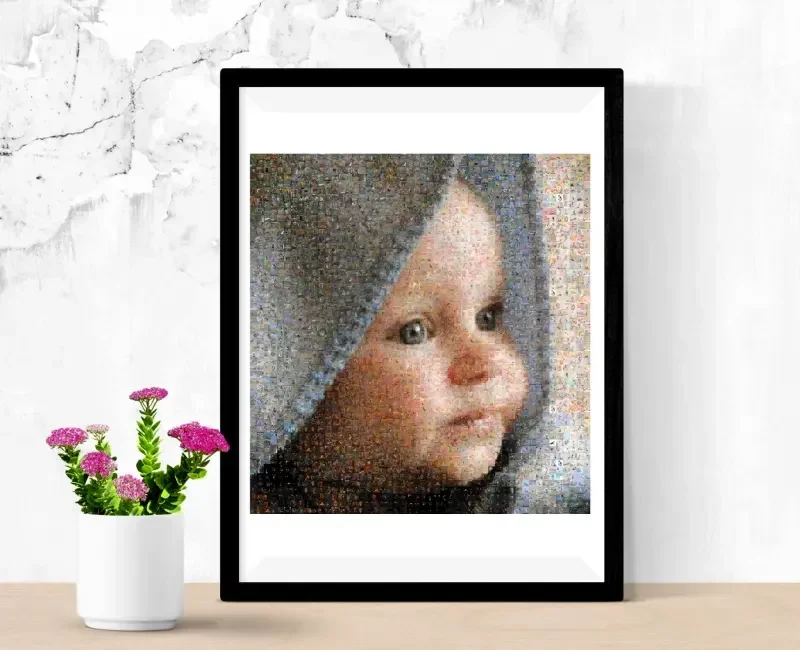 Print picture mosaic as any other photo on the paper and hang it on the wall.
Bigger is better. Photo paper print is better than a print on fabric.
What are fake mosaic pictures within a picture?
When the main picture is faded over small pictures, it is a fake photo mosaic. True photo mosaic consists of small photos without color fading and the main picture is fully covered by the small pictures. 
Are fake mosaic images bad?
With more color fading you lose details in small pictures. Good mosaic pictures maybe compromise for good resolution of the main picture and small pictures. Sometimes set of pictures does not fit for the main picture and color changes are needed. If the person in the main picture is a green coat, then you may expect that some pictures will be colorized to green.
A good starting point is a few hundred pictures, better is a few thousand of pictures. More important than numbers is the content of pictures. Pictures with many details are not as good as pictures with fewer details like portraits. If you don't have these pictures, you can crop existing pictures into multiple new pictures.
Do I need large pictures?
No, you can use any pictures in a resolution greater than 600×600 pixels, it is the picture resolution of every legacy digital camera.  All-new cameras including smartphones produce good picture quality for picture mosaics. You can use smaller images too, but then you need to use more tiles in a mosaic.
The Most Advanced photo mosaic software
Download and try to create your own photo mosaic
Mosaic Creator is shareware with 30 days trial period. Output image file size is limited to 20 MB in the trial version.
Unregistered software superimposes the name of the program onto the bottom-left corner of the images. If you plan to continue using the program after that period, you must register.
For more information see Purchasing & registering help
MS Windows 7/8/10
Minimum 2 GB RAM
30 MB disk space for program and additional files
Minimum 500 MB storage for rendered result images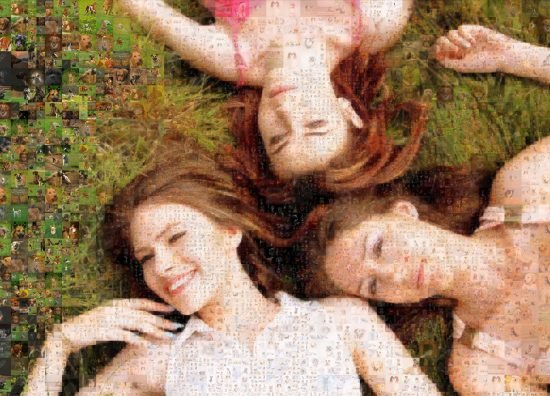 Create your mosaic picture Today
Create your unique photo mosaics in 5 minutes